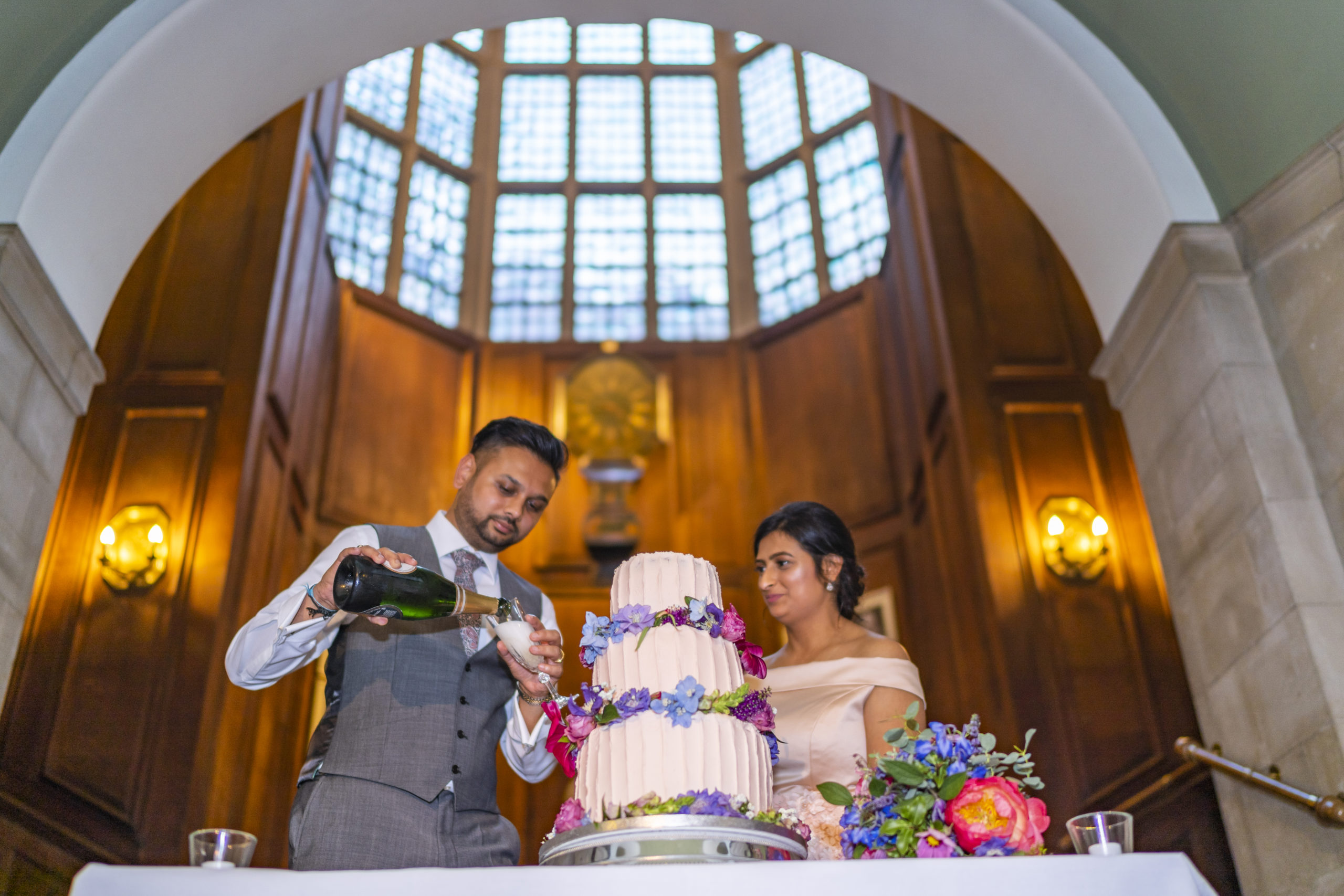 16 Dec

Where to start with planning a covid safe wedding.

Planning a wedding during a global pandemic was definitely not on the cards for the thousands of couples due to get married in 2020. However, when the government announced that weddings of up to thirty guests could take place in a covid secure environment, it was down to venues and wedding planners across the world to ensure that their couples were still able to have one of the best and most memorable days of their lives. This blog post comprises our top tips for planning a covid safe wedding. 
 

Ensure you have a plentiful supply of hand sanitiser and PPE available. 

Hand sanitiser and PPE don't have to ruin the theme of your wedding day. We have seen several, stylish ways to display antibacterial hand gel on platforms such as Pinterest and Instagram. Couples have also started incorporating creative signage that attempts to make light of the situation. 'Spread love not germs' has to be one of our favourites so far! The sign then had a chic, antibacterial dispenser at the bottom of the canvas… what a clever idea! You could even go one step further by personalising small bottles of sanitiser and have them ready on each guest's chair. 

There are also many companies that are now creating beautiful, bridal party facemasks in a range of stunning fabrics. The talented team at Lemonade Masks are able to create bespoke facemasks for your wedding party whether they are personalised with 'Bride', 'Groom' or 'Bridesmaid' or simply in a satin or lace material, there are so many ways to ensure your PPE fits with your wedding attire. Do head over to their website to enquire today. https://www.lemonademasks.net/ 

How to create atmosphere for your micro-wedding and alternative forms of entertainment. 

Many of our couples were worried that by having a micro-wedding they wouldn't be able to create the same atmosphere as opposed to having their original guest size. Wedding receptions are usually an opportunity to dance the night away however, covid has meant that there are now restrictions with regards to guests dancing, live music and bands. One of the main questions our event planners faced was 'we have booked the venue until 2100 but what are we going to do once the wedding breakfast has come to an end?' 

We encouraged our couples to create a series of interactive games that didn't require guests to move around the room or even leave their seats! Mr/Mrs quizzes were definitely popular, a fun classic that has guests laughing and engaging in healthy competition. You could also have the venue assist with a general knowledge quiz or 'guess that tune' style games. Just because your guest size has reduced it doesn't mean that your wedding will lack atmosphere! Speak to your wedding party beforehand as we are sure they will also be able to plan a few surprises for the evening! 

Explore live streaming options.

Sadly there will be friends and extended family that may not be able to attend your special day however, this does not mean they have to miss out on the occasion altogether. Live streaming options are widely available, meaning your loved ones can still be a part of your wedding day, albeit virtually! Why not send them a care package to enjoy from the comfort of their own home. Look to include your order of service, a glass of bubbles, a sweet snack and even a flower or buttonhole so they can try to feel like they are with you. In return you could ask them to prepare a video message for your virtual guest book! Digital technology and live streaming were definitely popular throughout the summer when the events team at Harrow hosted a number of micro, civil ceremonies. 

Many of our accredited photographers and videographers will be able to offer bespoke packages based on your 'streaming needs.'  Speak to the events team for more information.


Use as much outdoor space as possible.

Our final tip for planning a covid safe wedding is try to incorporate as much of your venue's outdoor spaces as possible. Photographs, drinks receptions and even your first dance can all take place in the open air. Having a large part of your wedding outside will help guests to relax, feel safe and enjoy your celebrations even more. 

If you are planning a winter wedding, why not hire a fun food truck and fire pit so that your wedding party can sit outside and enjoy the evening celebrations in the warmth. You could look to provide guests with blankets and individual 'S'mores kits' so they can toast marshmallows over the fire. 

If you are having a summer wedding, outdoor furniture, drinks stations and photo booths will ensure your guests spend a considerable amount of time outdoors, feeling safe!

We hope this blog post has given you some planning tips for your upcoming weddings and celebrations. If you have any questions, please do not hesitate to contact the events team on weddings@harrowschool.org.uk or head to our Venue pages for more information about hosting a wedding at Harrow School.