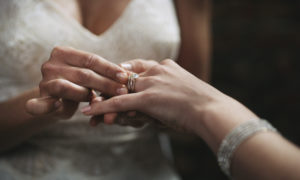 Any couple who wishes to celebrate and mark their love with a civil ceremony and/or wedding reception is welcome at Harrow School. We are a LGBTQ+ friendly wedding venue.
Harrow School is home to a variety of unique, beautiful and historic rooms, accommodating a wide range of guest numbers for small, medium and large weddings.  We have four civil licensed venues. Harrow on the Hill is also only 15 minutes by tube from central London.
Please speak to a member of our friendly events team for more information on weddings@harrowschool.org.uk or call 020 8426 4638 to arrange your special day.
Please note that Speech Room is closed between March and  September 2023 and The Shepherd Churchill Room and Hall is closed until 2025 for renovation.
Take a look at some weddings at Harrow School on our social media channels: