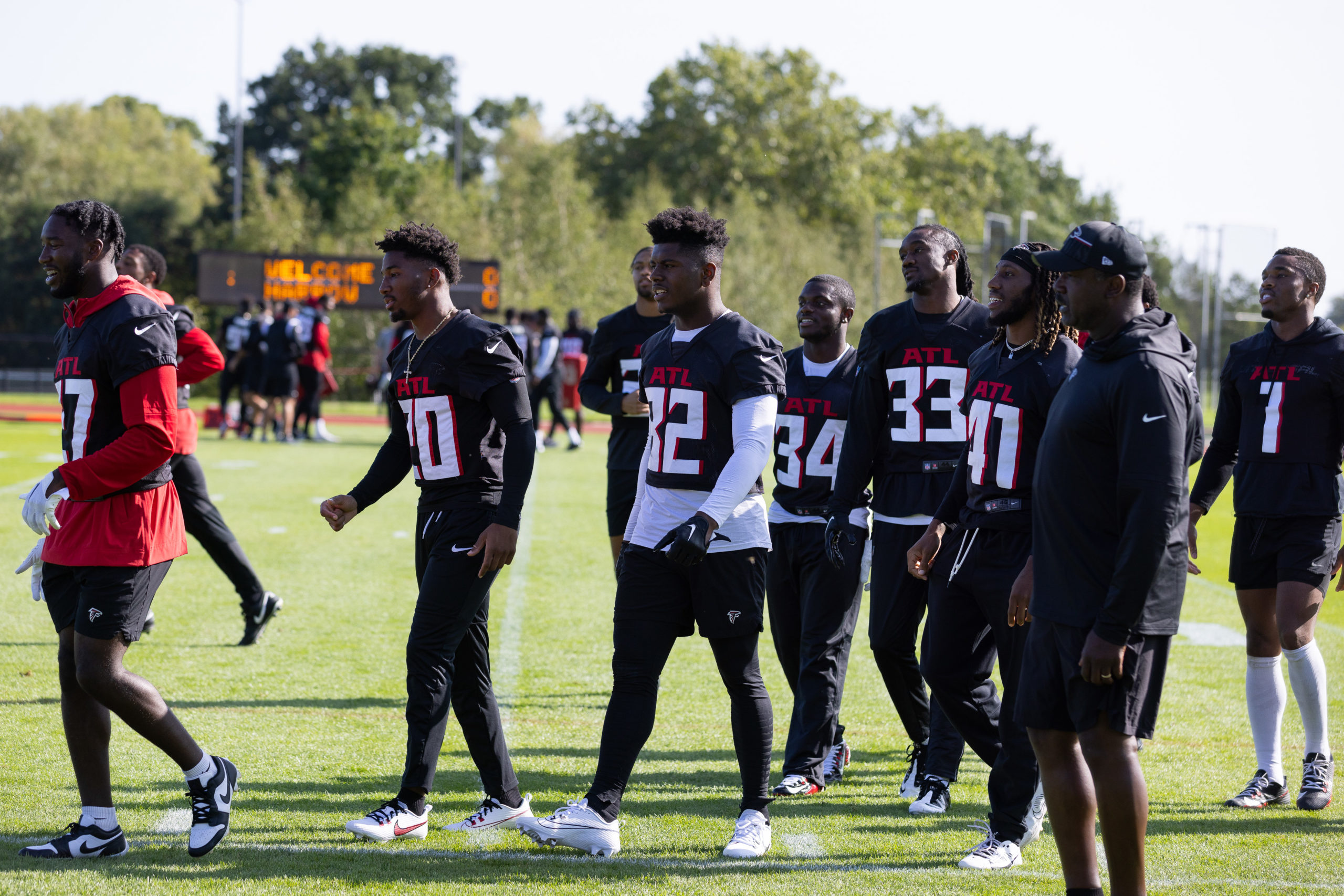 25 Oct

NFL Returns To Harrow School

At the end of September, Harrow School had the pleasure of welcoming back the NFL to its sports grounds, this year hosting the Atlanta Falcons for their training matches in preparation for a monumental game against the Jacksonville Jaguars at Wembley Stadium.  

A day of sport, inspiration, and community spirit unfolded. Watching the Atlanta Falcons in action across our sports facilities was nothing short of spectacular. Spread across several of our spaces at Harrow School, including sports facilities such as the running track, 3G and 4G Astroturf pitches, and sports hall.  The talent and determination on display was inspiring, a real testament to each player's dedication to the sport. It was not only an honour to witness their training practice up close in the heart of Harrow on the Hill, but also to welcome Head Coach of the Atlanta Falcons, Arthur Smith, who held a press conference onsite at Harrow during the day. 

Not only did the Atlanta Falcons come to train, they came to welcome our local community. The NFL's Flag Event, an exciting outreach initiative, saw 120 young people from local and neighbouring schools invited –  Nelson Primary School, Heathmere Primary School, Whitmore High School and Harrow High School. The students enjoyed games, drills, and an exciting interactive session with the players. It was a great pleasure to be able to host this initiative within Harrow School's sports facilities alongside the training practice.