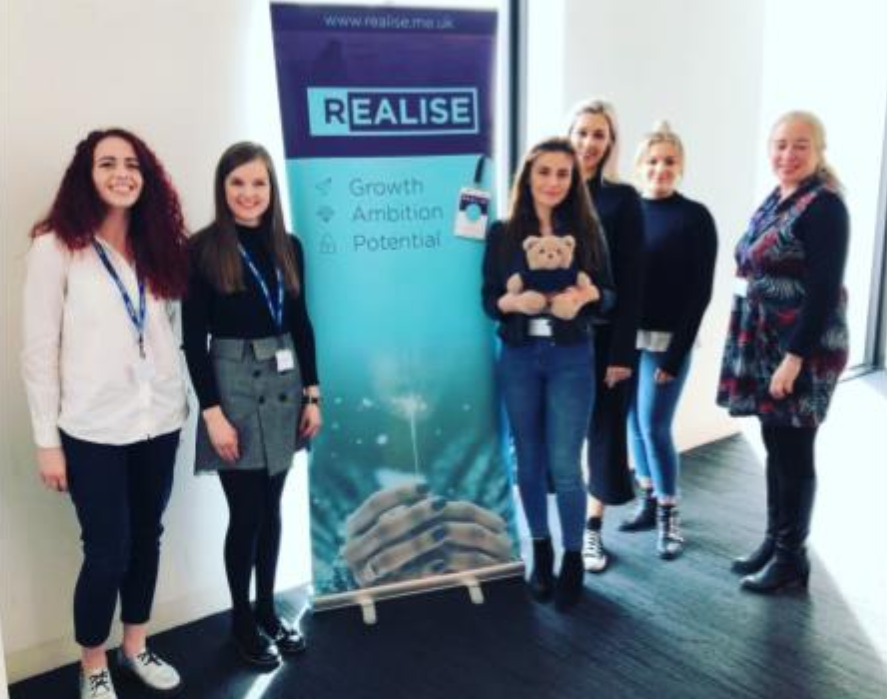 23 Mar

Victoria Perry, Event Apprenticeship

After finishing my History degree, I was unsure as to which career path I wanted to take. I completed work experience placements and internships in varied businesses however, I decided to progress with an apprenticeship as it provided the opportunity to receive one to one training, in a profession that I had little prior experience in. Attending out of office training sessions with other apprentices and gaining event-management training at an established venue was an appealing combination and one of the main reasons I decided to undertake an apprenticeship.

Although I live within a twenty-minute drive of Harrow School I didn't have much prior knowledge of the unique history or activities that took place throughout the holidays. I knew the school hosted full-time, male boarders in the famous boaters and was a private establishment however, I was unaware that Harrow School Enterprises managed the commercial lettings of Harrow School's extensive facilities.

Before my interview at Harrow I spent considerable time researching the long-standing traditions and commercial happenings around the school. I was excited by the wide range of events and commercial lettings that took place and was excited at the prospect of working in a unique and historic venue.

Harrow School employs around five hundred members of staff who help create a strong community network. Everyone is friendly and the Harrow School Enterprises team are incredibly helpful and supportive, which was important throughout my apprenticeship journey. Harrow is a 260-acre site and every corner reveals a hidden treasure, my knowledge of the school is constantly evolving which keeps my job exciting!

The Field House Club is one of my favourite venues at Harrow. I love its intimacy, history and location. The venue is licensed for civil ceremonies and is perfect for special celebrations, two of my favourite types of events. My final apprenticeship project was launching a series of festive wreath making workshops that took place in the Field House Club, so it holds a special place in my heart!

When I first saw the transformation photos of Speech Room I was amazed at the venue's ability to completely change into a functioning event space. With the addition of lighting, floral design and production the room transforms from a historic, school auditorium to a spectacular private dining room or wedding reception venue. I love working with our accredited suppliers to create a unique event space, that fits each client's brief.

I have been lucky to work on some very exciting filming and photoshoot projects with several high-profile clients, as well as working with the NFL I never expected that my role would be as diverse as it is. Every day, client and event is different. Seeing the projects come to life after working behind the scenes is always exciting.

My team also provided me with creative control over a series of festive workshops which was a project I felt passionate about and ending up being my final apprenticeship submission. In 2018, I launched three workshops for members of the general public. Christmas wreath making, decorating gingerbread houses and a bespoke Winston Churchill Tour. I went on to offer the most popular workshop, wreath creation again in 2019 and I am now working on a spring, flower arranging workshop for 2020.

The apprenticeship process lasted around 15 months. I started my training in March 2018 and finished my end point assessment in early June 2019. Each month was dedicated to a different aspect of event management, from budgets and finance to communication skills and the basics of marketing. With each chapter my training provider tasked me with different assignments and projects to work on. I operated from an online platform called the Learning Management System that had a library of resources to assist with my coursework. This was such a helpful tool, especially for those with minimal prior experience. I also met regularly with other event apprentices to receive out of the office training and to discuss projects we had been working on and how we were finding the process.

On average I would spend 2-4 hours a week working on my assignments and apprenticeship tasks. I met with the other apprentices around once a month, at unique and exciting venues.

An apprenticeship is a great way to gain valuable training in a new industry and one you may not necessarily have extensive experience in. It also provides the opportunity to learn while you earn and be treated like a regular employee. By the end of the apprenticeship you will have also gained a new qualification, broadened your skill set and knowledge of the event industry. I would advise other people in a similar situation to consider an apprenticeship as my experience has been really positive!