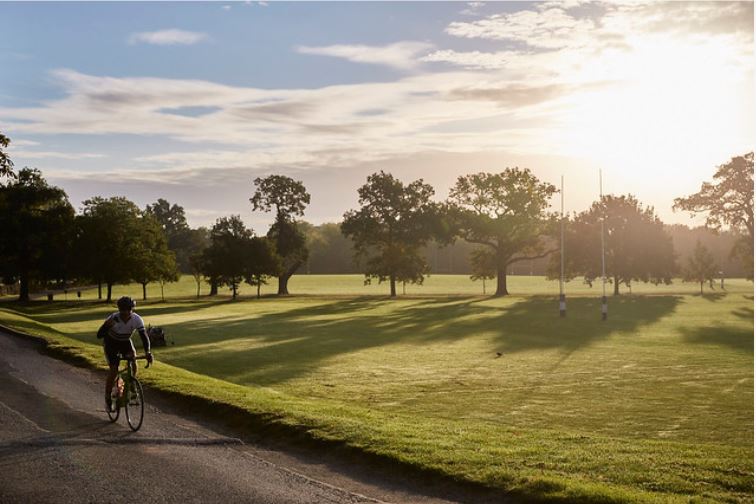 18 Feb

The Long Ducker Bike Ride 2022

Following the success of last year's Long Ducker Ride comprising the three routes of 40, 70 and 100 miles, we are pleased to confirm that we will be running the Long Ducker Ride event this year on Sunday 4 September 2022.

The 2022 Long Ducker Bike Ride starts and finishes at the iconic Harrow School on Sunday 4 September comprising of a Long (80 miles) and Short route (45 Miles). The 80 mile ride stops around the 40 mile mark for a relaxing break before heading on.

Cyclists of all abilities are invited to take part in one of 2 fully supported rides starting and finishing at Harrow School.

Cyclist will be provided with route files and guide maps and riders will navigate themselves independently around the course.

All under 18's ride for free.

Team entries for the  Long Ducker Ride are also available.

If you are a confident rider and comfortable navigating a group around the course we would welcome you becoming a ride captain on the day.

In 2020, the Long Ducker events raised in excess of £250k. In total the Shaftesbury Enterprise, Harrow School's outreach programme, donated over £500k to great causes supporting vulnerable young people across north London, so your efforts on two wheels were very much appreciated and we look forward to the success of the next event.

Registration is now open at  www.longduckerride.co.uk.
Sponsors
🎖️Would your company be interested in Sponsoring the event? 🎖️Your support is enabling us to:
✔️provide nutritious meals to children at risk of hunger
✔️bridge the digital divide by providing laptops to pupils unable to access online lessons owing to a lack of resources;
✔️provide access to bespoke mental health support for vulnerable young people;
✔️provide targeted interventions to improve educational attainment for those at significant risk of being left behind;
If you are interested in becoming a corporate sponsor, please contact Lauren Williamson events@harrowschool.org.uk
Further information on the sponsorship packages can be found here. 
http://www.longduckerride.co.uk/
Charity Goals
All money raised goes to support the vital work of the Harrow Club.
Funded and designed by Old Harrovians, The Harrow Club was formed in 1883 as The Harrow Mission Church. First Missioner,  William Law recognised the need for provision in the impoverished Notting Dale area and set up the mission with the desire to improve the quality of life for local people, aiding harmony and promoting opportunity. Since 1883, the Harrow Club has been anchored in the local community working with some of the most marginalised young people in West London to provide accessible and high-quality opportunities, enabling them to maximise their life chances and to enhance their personal development. The Harrow Club is not afraid to work at the most challenging fringes of our community in order to achieve the greatest impact.
Through general youth clubs and specialist interventions, The Harrow Club empowers young people to complete their education, avoid anti-social behaviour and become positive contributors to society.
Working with up to 500 young people each week across six clubs, The Harrow Club helps the young people it works with to recognise and fulfil their potential."
'The contribution through the Long Ducker has been extraordinary and has helped us both directly and indirectly to launch new initiatives such as a programme for young people with behavioural issues who would otherwise be excluded from school. Among other vital projects, we are helping young people who don't have access to laptops at home so that they can access online schooling. We have been able to secure over 100 laptops, which we are making available to the neediest.'
Philippe Chappatte, Chair of Trustees, Harrow Club
'Harrow School has continued to provide unwavering, dedicated support for our unpaid carers and charities' work throughout the pandemic. The School has recently funded a programme of activities supporting our young carers with improved educational attainment, life chances, personal wellbeing and resilience.'
Colin Powell, Operations Manager, Harrow Carers
To donate or support a rider in the event please click on the link below or contact us for help setting up your own fundraising page
Registering Teams and FREE entry for Under 18's
The registration platform allows for teams of ADULTS (over 18's) to register in groups of 6, 8 or 10.
If you are riding with an Under 18 year old rider, then register as an INDIVIDUAL on whichever distance you choose (you can add other ADULT riders at this stage press+) and add the Under 18 rider to your group. This ensures the Under 18 rider rides for FREE.