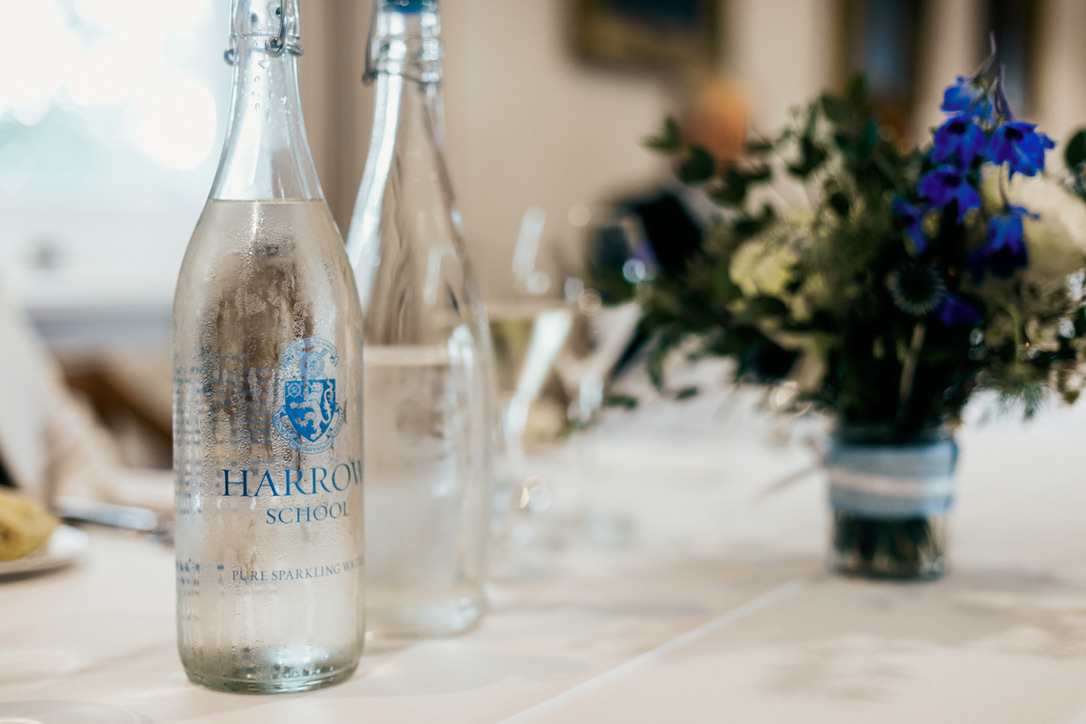 06 Apr

Planning A Superbly Sustainable Event In 2022

As we close the door on the unprecedented and slightly precarious past two years, we open another brighter, more exciting one for those who have missed or postponed significant events in their lives. Whether it was your big work promotion, your 30th birthday spent on the sofa with a homemade margarita, or a third attempt at your wedding day, the pandemic was certainly the bearer of bad news when it came to any form of socialising with loved ones.

After much reflection over the pandemic, our environmental consciousness has certainly heightened. Hosting an event is always a large cost and the production of single-use items is often prolific with the requirement for sentimental, on-the-day memorabilia such as menus, flyers, posters, save the dates, confetti cones, the list could go on. Meanwhile, the ever-looming reminder of climate change places emphasis on the urgency to adjust our ways.

As the saying goes, there is no time quite like the present and Harrow School Enterprises are here to ensure your belated events (that you've been waiting so patiently for) are not only more fabulous, but more eco-conscious than ever before.

This blog post is a note to being sustainable or, as we would encourage, making more sustainable choices! Here are a few of our top tips for encouraging sustainability and eco friendly events.
Avoid Single Use Items 
Single use items produce masses of waste and can be detrimental to the planet. When planning an event, why not consider opting for reusable materials such as chalkboards to write your welcome sign or your place cards. For items such as confetti, choose real or bio-degradable petals as a friendlier option for the planet. At Harrow School, we ensure the majority of the School's waste is recycled whether it's paper, plastic, or even an old carpet!
Encourage your guests to use public transport 
While this might not be possible for everyone, its a no-brainer for those guests who would quite like that second glass of fizz. At Harrow School, you can access our venues in more ways than one:
– Via Train (our nearest underground and mainline train station is Harrow on the Hill (Metropolitan and Chiltern Lines)
– Via Bus (The 258 from Watford Junction to South Harrow and the H17 from Harrow Bus Station to Wembley Central both stop at Harrow School about every 15-20 minutes)
– Or, if you're planning on attending the day with another guest, why not car share? We have a car park onsite that is free and available for your event guests to use.
Rent your outfit 
The rise of fashion rental is most certainly apparent. As the desire for access over ownership expands, more and more of us are turning to sites which allow you to wear the outfit of your dreams, without the price tag from your nightmares. There is an expanding market for second hand clothes, shoes and accessories which are all in pristine condition, ensuring you look the part for whichever event you are attending. Rather than having a selection of gorgeous wedding-guest attire sat in your wardrobe after it's one time use, speak to your friends and family to see if they may have a garment you could borrow. Clothes swapping and outfit sharing is sustainable and certainly the way forward!
Work with sustainable suppliers 
Making your own sustainable changes is a great step in the right (eco friendly) direction. The next step is to liaise with equally green conscious suppliers. Consider asking your suppliers to source local ingredients, or why not request biodegradable or artificial flowers from your florist to ensure nothing will be wasted on your special day?
Using these tips will enable you to plan your event with a happy planet in mind and will certainly get your guests thinking about eco friendly decisions within the event world!