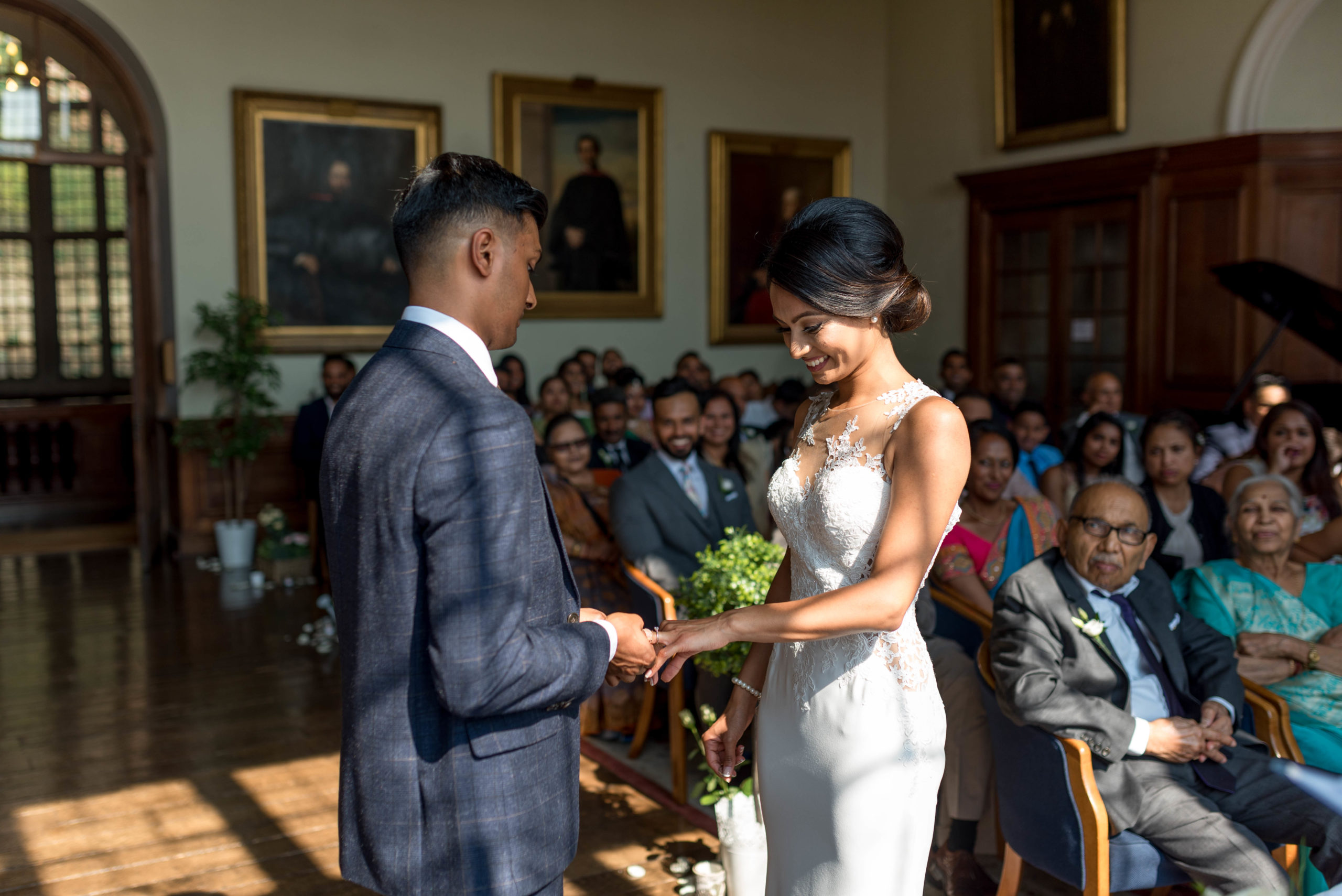 25 Jun

Planning a Civil Ceremony and What To Expect

What is a Civil Ceremony?
A Civil Ceremony is a legal marriage that holds no religious context. A Civil Ceremony can take place at a licensed venue or a registry office. Harrow School has four Civil Licensed venues, varying in capacity from 5 to 550 guests.

Once you have selected your venue…
Once you have selected your wedding venue it is important to contact your local council to check they have a registrar available on the date you wish to host your ceremony. Once you have confirmed this detail you will be required to give notice of your intention to marry. This is a legal requirement and must be given by the bride and groom in person. 

When you visit the Registery Office you will be asked a few questions about yourself and your partner. The Superintendent Registrar will complete a form for you to sign. This will then be displayed for 28 clear days in the Register Office, which the general public are also allowed to see.  

After the 28 clear days have expired your authority to marry will be issued. Please remember you must wait at least 28 clear days after each of you has given notice before the marriage ceremony can take place. 

Your venue will also require a signed booking form and a terms and conditions contract. This will confirm your civil ceremony and outline the company policies and regulations. 

Planning my Civil Wedding…
Your Story Begins Here. Set across acres of stunning landscape, Harrow offers couples a memorable venue for your special day. From a pre-bridal photoshoot to a full wedding planning service, we're here to help. Our Events Team have extensive experience is planning and operating weddings of varying sizes and styles. Harrow School works closely with couples across all areas of planning and only confirms one wedding a day.

You would have already visited your venue however, a second show around is necessary to discuss your event timeline and the finer details of your Civil Marriage. The events team at your venue will be able to assist with decoration ideas and help curate your timeline of events. They will be able to advise on choosing your suppliers such as florists, musicians, caterers and photographers.  

Your Event Timeline…
When hosting a Civil Ceremony at Harrow School we work to a three-hour hire period. Typically, our venue will open one hour prior to the Civil Ceremony. For instance if you booked a 13:00 ceremony, the venue doors would open for guests at 12:00. This then allows over one hour and a half hours for guests and yourselves to enjoy the scenery and perhaps a drinks reception until 15:00.  We have provided an example timeline below. 

1200- Doors open to wedding guests
1230- Guests invited to take their seats
1235- Groom meets with registrars
1245- Bride arrival and meeting with registrar
1300- Ceremony begins
1325- Ceremony ends
1330- Confetti
1340- Group Photos
1400- Bride and Groom photos
1500- Venue closes and guests depart 
 

The Final Details…
Everything should now be in place for your Civil Ceremony. A few weeks before your wedding it's important to check that your venue has all of your suppliers details and that your photographer, cake supplier and florist are familiar with the venue and have touched based with your event representative or wedding planner. Harrow School supply all couples with a copy of their event sheet, a document that outlines your ceremony timeline and any key details for the day. Pass this round to your close family, groomsmen and bridesmaids or anyone that is helping on the day. All that is left to do is enjoy your special day!