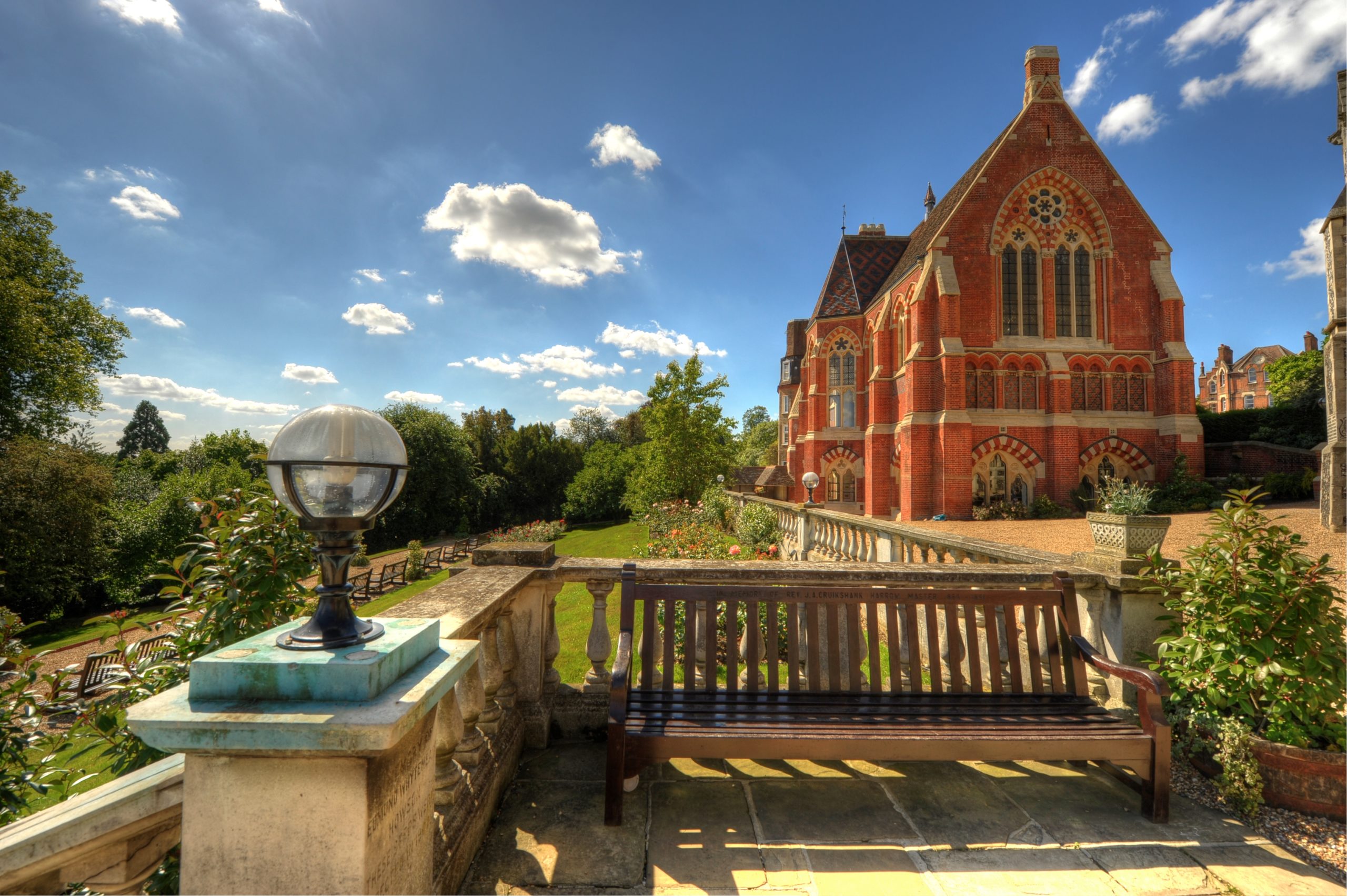 12 Nov

An Interview with a Harrow School Tour Guide…

Harrow School welcomes over 10,000 visitors each year on specially arranged guided tours. Our guides live and breathe Harrow and are full of knowledge about the School. Over the summer, we asked our Tour Guides to share an insight into their time at Harrow School so far. Two of our most experienced guides, Roger and Sharon, were kind enough to share their journey to becoming guides, their favourite Harrow School venues and which famous Old Harrovian they would love to have tea with.
Roger
I have been working as a Harrow School Tour Guide for six years, mainly hosting French-speaking tours from educational institutions in France. I also host tours with groups from European countries who request English as their preferred language. I am fluent in French and Spanish.
Over my working life, I have lived and taught languages in many different parts of the world including France, Spain, New Caledonia and New Zealand, as well as here in England. While in Spain, I also worked as a bilingual tour guide in Alicante and Catalonia.
I am now settled in Harrow, where for many years I taught languages in a prep school. Many of my students went on to join Harrow School at the age of 13. Some of them returned as teachers. On leaving full-time teaching, it was therefore a natural step for me to become a Tour Guide with Harrow School.
What is your favourite part of being a Tour Guide?
As a Tour Guide, I particularly enjoy being able to familiarise visitors with the origins and ethos of an English boarding school dating back over 400 years, providing insight into its traditions and its evolution over the centuries.
What is your favourite Harrow School venue and why?
Among my favourite venues at Harrow School is Speech Room, which in many ways is at the core of the boys' life during their stay. As well as accommodating the whole School for assemblies, prize-giving and School Songs, it serves as a cinema on weekends, a theatre for Shakespeare plays, and a concert hall. It also houses portraits of several famous Old Harrovians and has figured in scenes from many films, including the 2002 release of Goodbye Mr Chips.
The outer shrine of the War Memorial building is also a very special and moving place of interest: on its walls are inscribed the names of the 644 Old Harrovians who gave their lives in World War I.
A Harrow School tradition you hope will never end?
I hope the tradition of playing Harrow football, a sport unique to Harrow School, with its quirky rules and rugged nature, will continue each winter in the mud of Harrow fields.
Which famous Old Harrovian would you most like to have tea with?
I should particularly like to meet and talk to Anthony Ashley Cooper, 7th Earl of Shaftesbury, whose portrait hangs in Speech Room. A statesman and philanthropist, he fought for the abolition of slavery and was responsible for many of the social reforms which took place in 19th-century England.
Sharon
I have been working as an "official" Tour Guide for Harrow for two years now. However, I previously worked for Harrow School for 14 years as a HR Manager. My particular area of responsibility and expertise was recruitment and training, so new staff induction and tours were part of my role.
I decided to take early retirement in May 2018 so that I could spend more time supporting my family and grandchildren. I wasn't quite ready to say "goodbye" to Harrow School though. Harrow is like a large village, accommodating not only the boys and teachers, but key support staff too. There is a great sense of community and everyone is very friendly. The transition to Tour Guide was a natural and very welcome progression for me. I am passionate about the School, its history and its buildings. I get a great sense of joy and purpose from passing on my knowledge of the School to others.
What is your favourite Harrow School venue and why?
One of my favourite venues in Harrow is the Alex Fitch Room. I love the story behind it and always feel a special atmosphere in there.
Favourite fact about Harrow? 
I think one of my favourite facts to pass on to young overseas groups is that Harrow boys are not allowed to have their mobile phones with them all day! I think the young people take away and remember that piece of information.
What is your favourite part of being a Tour Guide? 
I love bringing the buildings and facts to life for many and varied groups of people. I enjoy answering their questions and, as an amateur actor, I quite like the round of applause I often receive at the end of the tours!
What languages can you speak? 
Sadly, I can only speak a very tiny bit of Italian and French, but plan to hone up on them!
What has been your most memorable tour? 
I enjoy all my tours for different reasons, but always remember trying, and succeeding, in making a visually impaired gentleman's tour special for him.
Have you shown a special visitor around the School? 
I showed a current Harrow boy's father and godfather around on a private evening tour. It was a very different tour for me, as they had seen a lot of the areas already. I worked very hard to give them a different and memorable experience.
A Harrow School tradition you hope will never end? 
I really hope the boys will always wear their straw hats (although I know the boys aren't that keen!).
Which famous Old Harrovian would you most like to have tea with? 
I would like to have tea with Lord Shaftesbury. He is a personal hero of mine.
Not many of the public know that Harrow has its own language. What is your favourite piece of Harrow terminology and what does it mean? 
I like the term "skew" which means a particular type of punishment in Harrow terminology.
Thank you to Sharon and Roger for sharing such a wonderful insight into their experiences as Tour Guides. Please visit our website for more information on historical tours of Harrow School by visiting www.harrowschoolenterprises.com/tours/, or you can email tours@harrowschool.org.uk or call 020 8426 4638.