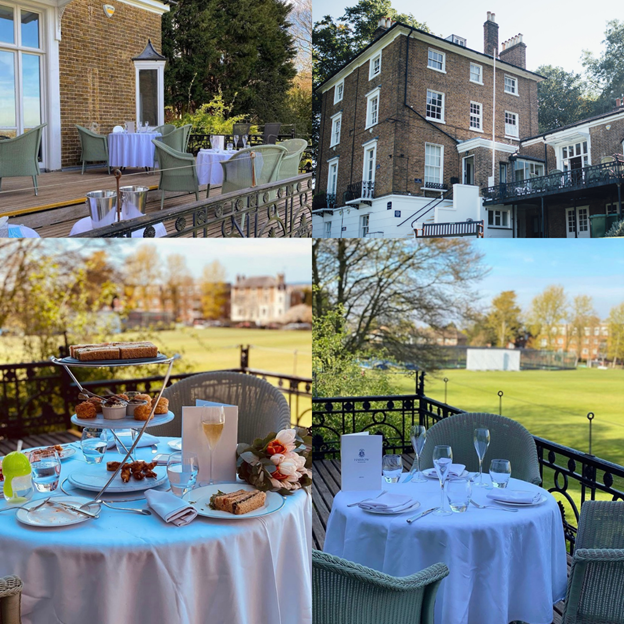 04 May

How To Celebrate The Jubilee Weekend At Harrow

Did you know that on March 5th 1957, Queen Elizabeth II visited Harrow School four years after she became Queen.

In honour of Queen Elizabeth's Platinum Jubilee, we thought there would be nothing more fitting than hosting a beautifully British event over the bank holiday weekend. We have devised a list of events you could host in our venues over the Jubilee weekend to celebrate Her Majesty The Queen.

Afternoon tea at The Field House Club

What better way to celebrate the longest reigning monarch in British history than sharing some tea and cakes in a quintessentially British venue rich in history. The Field House Club has a beautiful dining table for you and your guests to enjoy tea, cakes, sandwiches and perhaps even a glass of prosecco on the terrace!

Private party at The Field House Club

Why not celebrate the bank holiday weekend with a private dining experience for you and your friends. The Field House Club has two sweeping doors which open onto a terrace area overlooking the Lords Cricket Grounds, the School's first team's cricket pitch which housed the annual Harrow V Eton games dating back to 1805. This idyllic historic venue is the perfect space to host your bank holiday party.

Outdoor party at The Alcock Pavilion

The Alcock Pavilion is your perfect bank holiday garden party venue! Whether you're planning to host a jubilee themed event or perhaps you have a birthday coming up, the cricket pavilions offer wonderful indoor and outdoor spaces surrounded by British countryside. With it's own exclusive access, the venue overlooks three cricket pitches. Bright and spacious, this is an ideal venue for garden games, barbecues, picnics, the list could go on! If you are looking to host an outdoor event this jubilee bank holiday, contact at events team on events@harrowschool.org.uk to find out more.