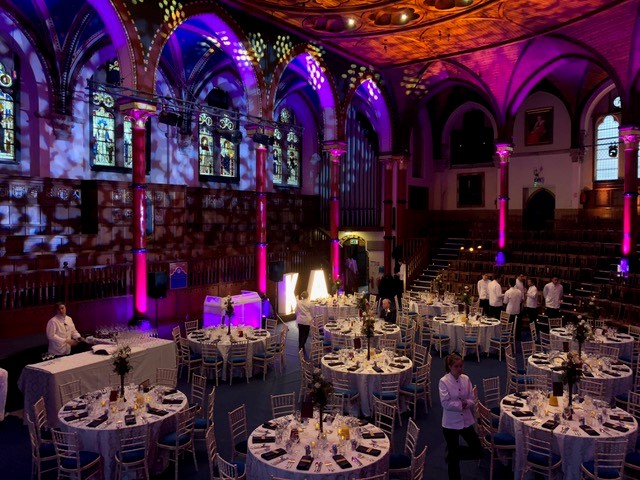 22 May

Catching up with our events DJ

Phil and Cerise, of Blush & Base, were both originally from the UK but met in the hustle and bustle of the cosmopolitan city, Hong Kong where they were both working. They returned to the UK in Autumn 2016, settled in London and married that following Spring 2017. Cerise had devoted 11 years to a career in Marketing, PR and Events working with and representing Internationally renowned luxury, fashion, lifestyle and hospitality brands. 

Phil has more than 15 years of self-taught DJing experience and first started off in radio on classic vinyl, before moving on to club nights, further progressing to private parties, launch events and weddings all across London as he built up a reputable following and clientele.  

Wanting to relive the magic and euphoria they experienced, planning their own wedding Phil and Cerise decided it was time to fuse their biggest passions and professional expertise, and so Blush & Bass was ignited. Cerise is all about the intricate details, has an eye for the pretty things in life and the sentimental personal touches that make an event unique and timeless. Phil is an expert at reading the crowd and can mix any genre to suit your music tastes whilst accommodating a broad audience. With their combined wealth of expertise and genuine passion for events, Blush & Bass is simply here to convert your bespoke dream event into reality. 
What is your favourite venue to work in at Harrow School?
The Speech Room is our favourite venue at Harrow School. The décor is truly unique and the room is a hidden gem for anyone thinking about having an event in there. The events that we have been a part of so far in the Speech Room have been so special! 
What information is important for your clients to consider when making an enquiry with you?
For us, the most important information is the size of the party and also the size of the venue room that the event will be taking place in. We take this information to recommend the best package that will fit best for our clients. This may include extra add–ons that give the décor that extra touch!  
Every client wants a full dancefloor, what considerations should you make when building your event playlist?
All of our services include a free consultation and this is where we would discuss music with our clients. This is a great chance for us to meet the clients in person and to gauge what type of music they like. We truly believe it is important to play what the clients and their guests want. We request a music form to be filled out as part of our service and this is where we use the platform to build the playlist for the event.  
Off the back of this this, we then work on the night to try and get through the playlist but also make sure to read the crowd to gauge whether the playlist is working or not. Our job is to keep people on the dancefloor as long as possible! 
 I
s a last song just as important as the first?
In short, Yes! For the first song we want people to be out of their seats and on the dancefloor straight away. This sets the tone for the rest of the night so it's key to always get the first song right (normally with a bit of energy). For the last song, it's normally something that a crowd can sing a-long to or is memorable for their era. We always strive to end the night on a high so that people can go away and say 'that was a good party!' 
What 'added extras' would you recommend to your clients to really wow guests at their event?
We would recommend our giant 5ft LED letters. These can be words or letters bespoke to the client. These have been very popular with past clients as it gives a personal touch to the room and looks great in photos, especially at weddings when there is a first dance. We also recommend our up-lighting package. This is a great way to set the colour tone in the room while your event is happening. We can custom tailor the light to match any clients colour theme. 
As a professional DJ, we have to ask, what would be your chosen first and last song?
For my first song I would go with Pharrell – Happy. This always goes down well with all age groups and normally gets people up straight away. Last songs are always a bit different as it would depend on how the crowd are doing on the dancefloor. If it was up to Phil though it would be Backstreet Boys – I Want It That Way as it's from his era and also great sing–a–long song!